Unique celebrations at Terrazza Danieli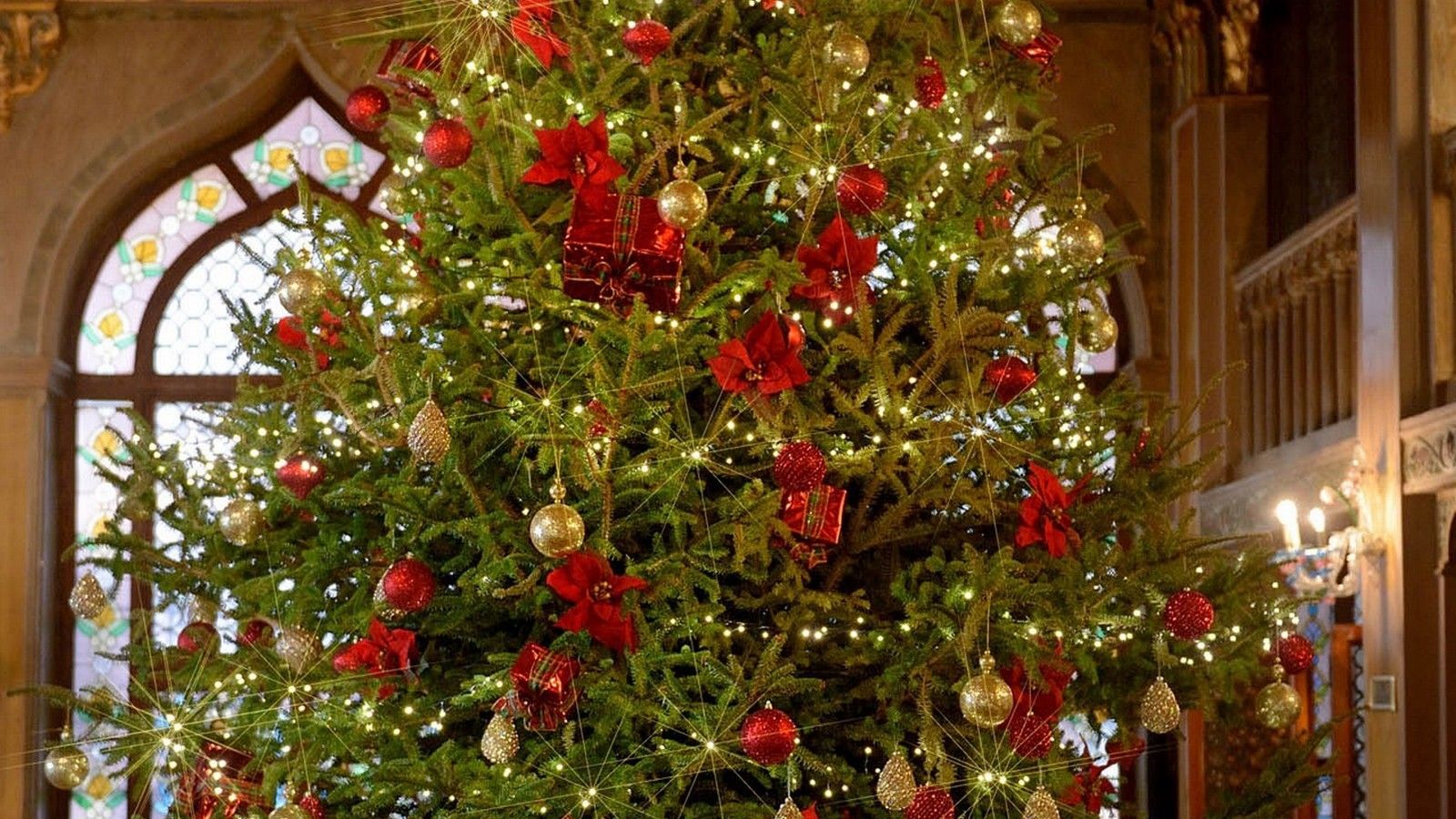 christmas venice terrazza danieli
christmas hotel danieli venice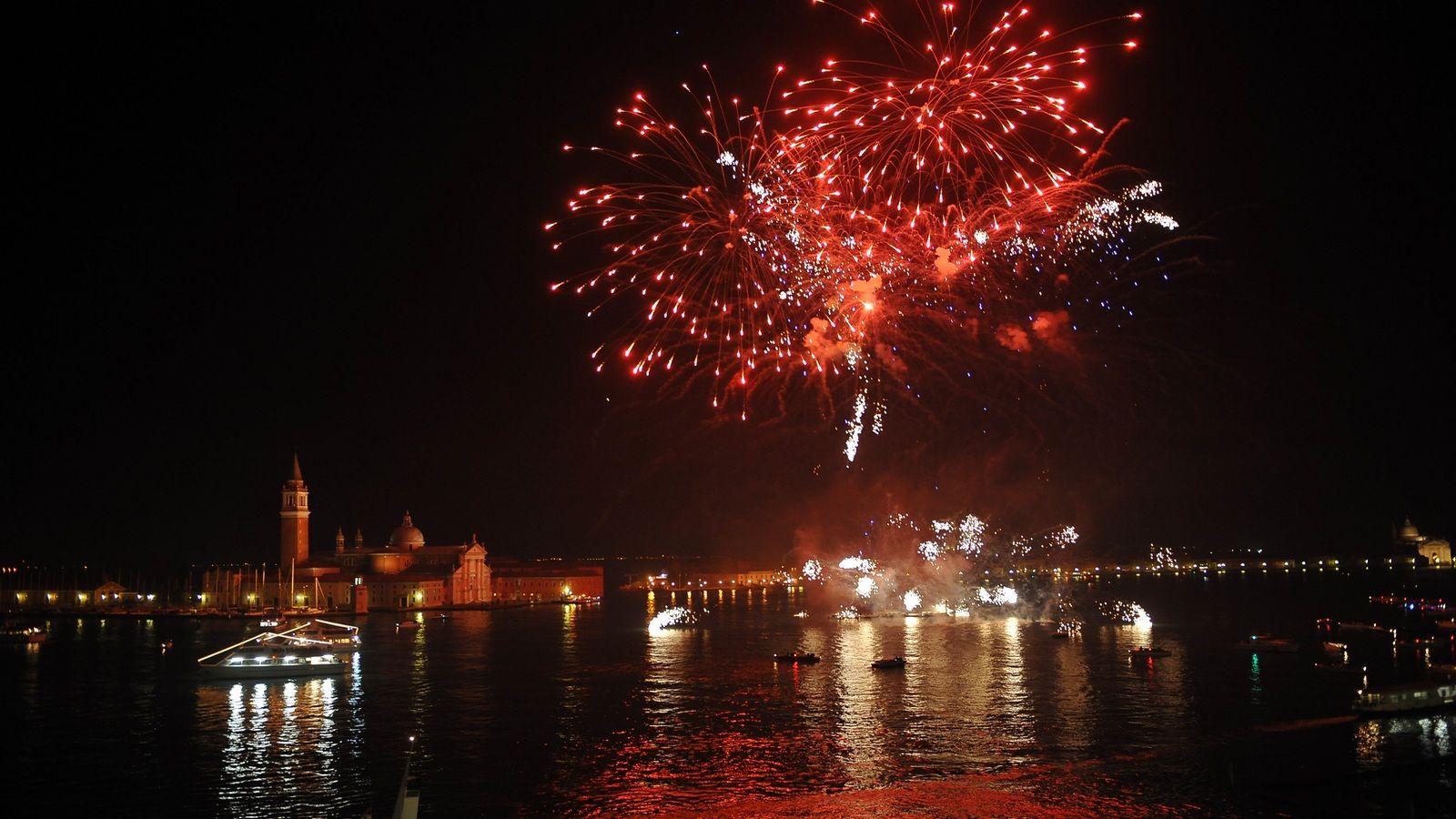 fireworks venice hotel danieli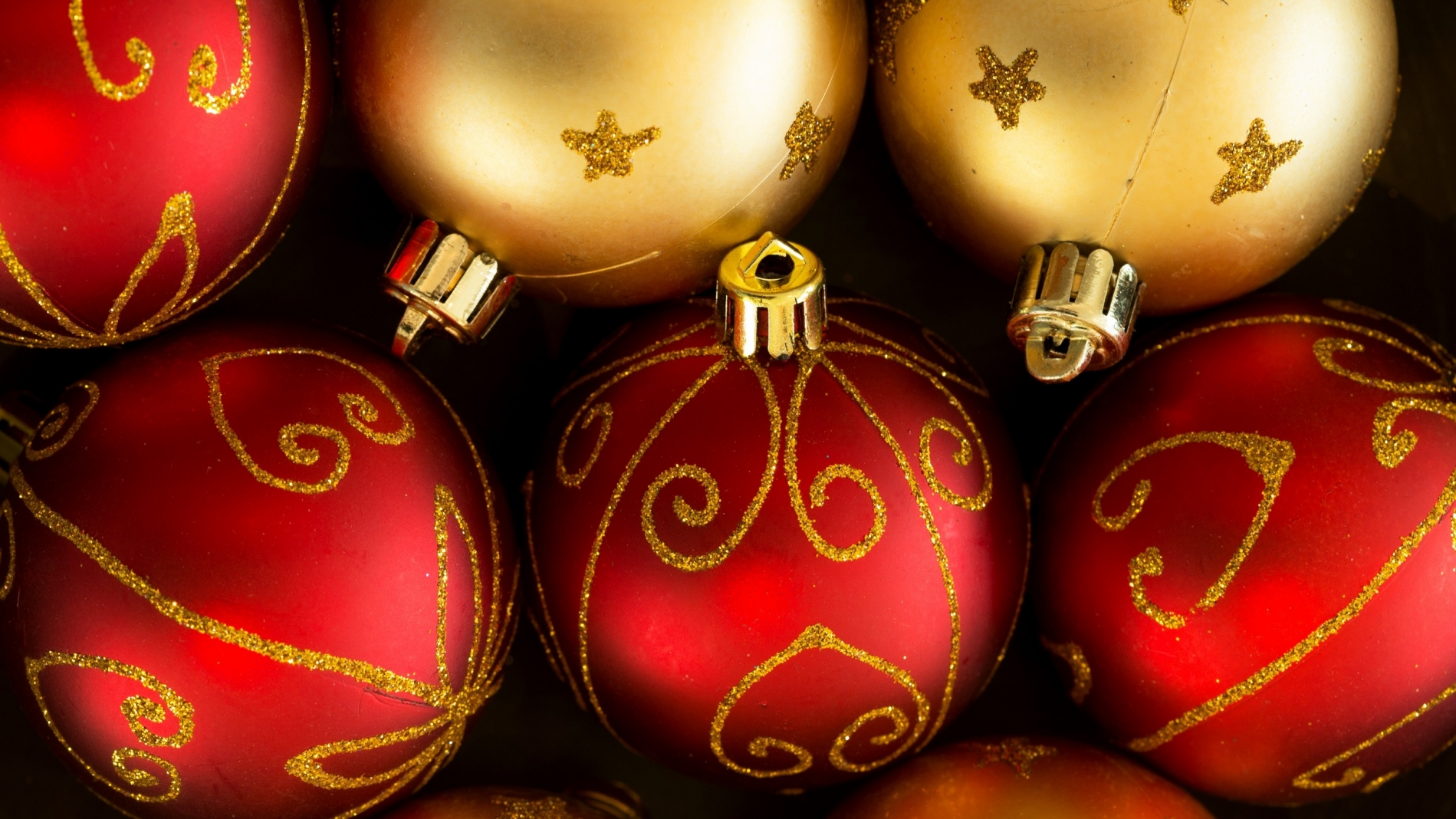 christmas bulbs hotel danieli venice
Christmas Eve Dinner
Christmas Day Lunch
New Year's Eve Gala Dinner
New Year's Eve Cocktail Party
New Year's Brunch
Christmas Eve Dinner
Dive into a magical Christmas atmosphere at Hotel Danieli celebrating this unique time of the year. Our Executive Chef Dario Parascandolo has created a special Christmas menu to ensure you have a one-of-a-kind dining experience with the beautiful Venetian lagoon as a backdrop. Service from 7:00pm to 10:30pm. Christmas Eve Dinner is served between 7.00 pm and 10.30 pm.
Starter
Seared scampi
in white and red bisque, zucchini, seawater wafer
First Course
Risotto
with broccoli cream, Cantabrian anchovies, red prawns, Andria burrata
Main Course
Sea bass
with celeriac, seafood gratinated razor clams, green bean cream, dill sauce
Desserts
Mascarpone bavarois
with a creamy chocolate heart, caramelized Williams pears
Traditional Pandoro and Panettone
with a selection of sauces
Price Christmas Eve Dinner
Euro 145 per person
wine and beverages not included, VAT and service included
Christmas Day Lunch
To experience the extraordinary Christmas Day spirit, enjoy the celebration at the Restaurant Terrazza Danieli indulging in the culinary creations prepared by our Executive Chef Dario Parascandolo. Christmas Day lunch served from 12 pm to 3 pm.
Starter
Calvados jelly cannolo
filled with foie gras, quince and winter leaf mille-feuille
First Course
Chantarelle and porcini mushroom ravioli
served with chestnut cream, onion confit
Main Course
Suckling pig
with cocoa beans, artichoke heart, Greek-style black salsify
Desserts
Honey-flavored Crème Chiboust
with chocolate crispy rice base and Ratafia liqueur pan-seared grapes
Traditional Pandoro and Panettone
with a selection of sauces
Price Christmas Lunch
Euro 135 per person
wine and beverages excluded, VAT and service included
New Year's Eve Gala Dinner
Indule in an exquisite cuisine accompanied by Krug Champagne, the world's best-rated House of Champagne, to celebrate the arrival of the New Year at Terrazza Danieli. An unforgettable evening with live music and stunning views over Venice and its Lagoon. Service starting from 8:00pm at Terrazza Danieli.
Amuse-Bouche
Blue potato foam
with minced porcini, chanterelle and cardoncelli mushrooms, Alba white truffle slices
Appetizer
Guinea fowl and tiger prawn pithivier
with crispy crayfish, green cauliflower, Krug-flavored white stock
Pasta
Tortello filled with Amarone braised veal cheek
served with pumpkin cream, sweet-and-sour radicchio, Castelmagno flakes
Fish Main Course
Steamed and seared turbot,
with chard rainbow, coal-roasted artichoke, aguachile sauce, curry-flavored fish torchon
Meat Main Course
Kumquat roasted duck
with mandarin mustard, turnip tops, Sauternes jelly strings
Pre-dessert
Fake lime
filled with citrus compote
Dessert
Creamy dark chocolate bar
served with caramel sauce, coffee bon-bons
Price NYE Gala Dinner
Euro 680 per person
Krug Champagne, VAT and service included
New Year's Eve Cocktail Party
Celebrate the arrival of 2018 at the Danieli Lounge. A memorable party with cocktails, culinary delights, DJ set, and live entertainment. Service starting from 9:00pm in the Marco Polo ballroom.
Appetizers
Selection of home-made smoked fish
served with exotic fruit, tzatziki sauce
Tuna, amberjack and oyster sashimi
served with sweet-and-sour seaweed rice
Mediterranean crustaceans and fish
with lime sauce, basil-flavored couscous, green apple Sardinian fregola
Creamed dried cod
with artichoke tempura, piquillo pepper sauce
Madonie suckling pig slices
with ricotta and caciocavallo Del Monaco
Smoked beef carpaccio
served with mushroom salad, truffle, rhubarb in balsamic vinegar
Buffalo mozzarella, burrata and Veneto traditional cheese
Apple cider vinegar marinated scallops
served with sultanas, pine nuts
Puff pastry roll
with spinach and ricotta
Leek-wrapped guinea fowl terrine
with prawns, scampi royale sauce
Herb-flavored Treviso porchetta
served with S. Erasmo pickled vegetables
Entrée
Saffron risotto
with turnip tops, swordfish bites, cherry tomatoes, mint
Pumpkin and cinnamon dumplings
served with Sorrento walnuts, tardive radicchio smoked ricotta
Mains
Baked wild sea bass
served with Cesio Maggiore potatoes, taggiasca olives, baby artichokes
Irish roast-beef
served with winter vegetables
Traditional cotechino
with Labrusco wine, legume and cereal soup
Desserts
Strawberry and custard cream mille-feuille
Chocolate and almond cake
served with coffee cream
Chocolate and wild berry mimosa cake
Crispy cannoli
filled with sheep ricotta, chocolate, chopped pistachio
Champagne bavarois
served with coconut, black sour cherries
Apple strudel
with vanilla sauce
Vin Santo variegated Zuccotto parfait
...and comes midnight
Pandoro and Panettone
with a selection of sauces
Price NYE Party
Euro 330 per person
Villa Russiz wine selection, VAT and service included, Champagne excluded
New Year's Brunch
A brunch to celebrate the first day of the brand new year at the Restaurant Terrazza Danieli is an original and alluring experience. Discover the menu that our Executive Chef Dario Parascandolo has created to make this day full of new year flavours and scents. Service from 12.30 pm to 3 pm.
Breakfast Classics
Baked tomatoes and potatoes
Crispy bacon and grilled pork sausage
Selection of croissants, brioches, pastry and bread
Starters
Italian cold cuts and Alto Adige speck
Sliced Bologna with pistachio
Cheese selection
with mustard, honey and dried fruit
International Classics
Crab salad
with jelly and avocado
Marine cocotte
with octopus, squid, shrimp and seafood
Salada meat roll
with rucola, mushrooms, Grana Padano, balsamic vinaigrette cream
Creamed cod fish
with polenta chips and tomato powder
Couscous
with seasonal vegetables and seared scampi
Salad Bar
Rucola, mixed fresh salad with radicchio julienne
Iceberg lettuce, cherry tomatoes, corn, soy sprouts, palm hearts
Tropea red onion, taggiasca olives, Parmesan scales, Greek feta cheese
Live Cooking
Tagliatelle and hand-made short egg pasta
with the favorite sauce: cherry tomatoes and basil, Genoese pesto seafood, Amatriciana, Bolognese
Fish & Meat Mains
Grilled seabass and seabream
Cod in an herb crust
with vegetables
Roasted veal shin with herbs
Loin of lamb
in a crust of bread and mustard
Sauces
Spicy tomato, tartare, demi-glace
Desserts
Panettone and pandoro
with chocolate and vanilla sauce
Price New Year's brunch
Euro 130 per person
Spumante Ferrari Perlè, VAT and service included
Make your festive season extra special and book your culinary experience at Terrazza Danieli now!
Sunday brunch

12:30 PM - 3:00 PM

Lunch

12:00 PM - 3:00 PM

Dinner

7:00 PM - 10:30 PM

Dress Code Terrazza Danieli Restaurant

Elegant, shorts & flip-flops not admitted

Bar Terrazza Danieli

May - September, daily from 3:00 PM - 06:30 PM

Dress Code Bar Terrazza Danieli

Casual